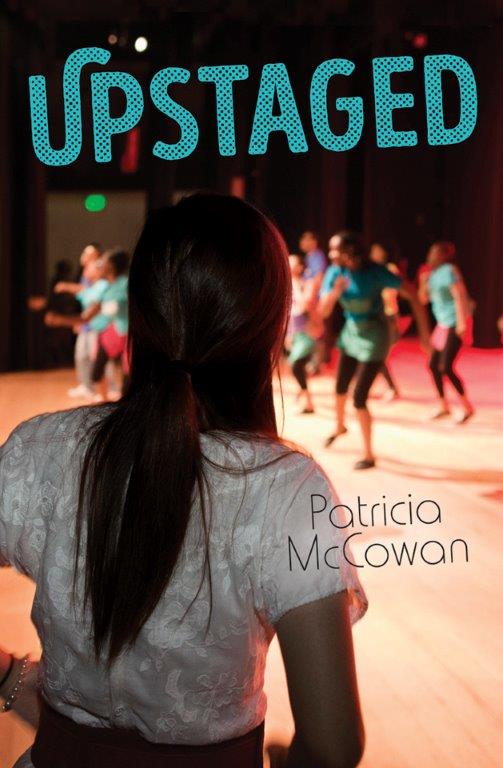 "Another Op'nin', Another Show … " *
It's been decades since I set foot on a stage as an actor, but the excitement and nerves that an opening night can trigger are still alive in my blood. Launching a new book may not carry the same sense of immediacy as a first entrance onstage—I can't hear my readers waiting out there just beyond the edge of the stage, chatting and rustling programs—but it's still exciting. And, yes, a little nerve-wracking.
Today is like opening night for my novel Upstaged. It's publication day! After all the preparation (also known as "writing the book") and backstage work (here's to you, writing group, editor Robin Stevenson, and the designers, production editors and marketing people at Orca Book Publishers), my characters Ellie, Gregor, Marissa, Shantel and others are ready to sing and dance their way across the stages of your imaginations. I hope you enjoy the show. I certainly enjoyed channeling all my old emotions about what it's like to be in a play into this story. And I don't miss worrying about whether I'll make it through a lightning-fast costume change in time for my next cue! Writers are lucky that way.
Upstaged is available directly from Orca; online in both print and e-book formats at Indigo.ca and Amazon.com; and at wonderful independent bookstores such as Ella Minnow Books (where I'll be for Authors for Indies on April 30).
* Title of the opening number to the Cole Porter musical, Kiss Me Kate